Elements Roofing has been trusted by hundreds of homeowners in Sterling, Aurora, Ft. Morgan, and Denver over more than 10 years with their gutter installations and repairs. We've built our reputation by manufacturing and designing custom fascia-style gutters that look great, and provide protection and peace of mind for Colorado homeowners. 
Installation of new gutters is a quick, affordable way to spruce up almost any home. Constructed of the highest quality materials available, our seamless gutters are attractive, incredibly strong, and highly resistant to dents, dings, and hail damage. 
Besides giving your home a speedy upgrade to its curb appeal, another factor to keep in mind is Colorado's unpredictable weather. With our severe winds, torrential rainstorms and heavy snows, it's important for you to be prepared with the greatest protection available. Our designer gutters are specially engineered to remove 30% more water than traditional gutters. You'll be amazed at how much more rain runoff our downspouts and gutters can handle.
With dozens of designer colors, our gutters integrate into your home's soffit and fascia system, helping to create a beautiful, cohesive appearance. Specialty hangers remain hidden from view, enhancing the seamless look of the system, and eliminating the risk of gutter separation.
Custom Cutting

10 Years of Gutter Installation

Designer Styles

Lifetime Warranty
Insurance Experts on Staff

Free Consultation

Debris Removal & Cleaning

Leaf Guard Installation
Aluminum

Copper

Galvanized Steel

Vinyl
We Stake Our Reputation on Quality Service
Our Team
Unlike many gutter companies, at Elements Roofing we believe professionalism is just as important for our field crews as it is for our office staff. That's why we don't use subcontractors or temp workers for our labor force. Our employees receive training and certification in the installation, maintenance, and repair of all of our gutter and roofing products. You can rest assured they'll arrive at your job when promised, and maintain a clean, well-organized worksite. Our goal is to treat your home as well as we treat our own.
Our Promise is Your Protection
We've been a leader in leaf guard and gutter installation throughout central and northeastern Colorado for over 10 years, with decades of combined experience helping homeowners protect their families and their most precious investment: their home. When it comes to keeping your gutters leaf-free, and your roof and siding protected from water damage, no one has a stronger product and service record.
Our Guarantee is Your Peace of Mind
From the evaluation of your current system, through the installation of your new gutter, Elements Roofing and our employees are fully insured for your protection, with certificates of our coverage available to you upon request. We work only with high quality products with reputable warranties, and stand behind our service with a 100% lifetime guarantee on gutter repairs and installation. 
​
Choosing the Right Gutters
A high-quality gutter installation by Elements Roofing provide lasting beauty and reduced maintenance. 
Effective, efficient gutters are critical to the long-term health of your home. They're one of the most important parts of your drainage system and because they are an exterior feature, they're subject to a good deal of wear and tear. 
One of the key items on your spring cleaning list needs to be examining and cleaning out your gutters. A little regular cleaning and maintenance will help to keep your gutters attractive and efficient, and will increase the longevity of the system.
When conducting your inspection, here are a few signs of wear to keep an eye open for:
Cracks

Holes

Leaks

Sagging or pulling away from the house

Missing, loose, or bent fasteners
Experts point out that water damage to the roof, fascia board, decking, or rafters is not always a sign that your roof needs repair or replacement. It may be a sign that you need to start vetting gutter companies. 
Today's homeowner has more options than ever when it comes to choosing materials if you need to replace your gutters. 
Aluminum is lightweight, resists corrosion, and is available in many colors. It is also very affordable. Galvanized steel is strong, but can rust. A coating of aluminum and zinc can alleviate the potential for rusting, but increases the cost. 
Zinc gutters are strong and durable, and typically do not require painting or finishing. Copper gutters are an appropriate choice for upscale homes but, as you might expect, may be the most expensive material available.
A final option for materials is vinyl, which is very affordable, comes in a variety of colors, and matches many types of vinyl siding. However, they are less durable than many of the metals we mention above. They can break down over time due to exposure to sunlight. They usually are installed in 10 foot sections which are joined by rubber seals, which are also vulnerable to sunlight and temperature variance. 
You'll also need to take toppers for your gutters into account, such as hoods or filters. Solid toppers are the most effective and are typically installed under the shingles, which makes us your best option for gutter installation, as we're able to combine our experience in roofing with our expertise in gutter system installation.
With all these factors in play, you need an expert gutter company to help you find the appropriate solution for your gutter needs. Let Elements Roofing guide you through the selection and installation of this critical part of your home. 
Gutter Installation Cost
Along with materials, gutter replacement or repair cost is one of the primary factors to consider when considering hiring a gutter company. At Elements, our estimation process begins with understanding the problems your gutters are giving you now, evaluating your entire property to make sure landscaping needs and foundation protection are taken into account, and then recommending a solution. 
Typically your gutter installation cost per linear foot will be between $5 and $7. The cost is determined by the quantity and quality of materials we need, and by the complexity of the job. 
Installing straight runs of gutter on a one-story home is fairly straightforward. However, if your home has two or three stories, and a lot of corners, the job will take longer to complete, which will drive up your labor cost.
Here are some of the questions we need to answer to estimate how much your new gutters will cost… 
Are your gutters completely overflowing?

If so, is it because they're clogged, or because they were the wrong size in the first place? 

Is your fascia board rotting?

Additional repairs to fascia and siding will increase your cost.

Is the drip edge on your roof correct?

If not, we can configure it to drain properly.

Do you need gutter guards?

Gutter guards can help keep future repair costs under control by reducing or eliminating overflow.

What materials do you want to use?

Vinyl is the least expensive, while copper is the most expensive. Don't forget to include framing and finishing costs if you need siding repair or if your fascia is rotting.
If, rather than a new system, you need a gutter repair, the cost will also take into account removal of the old gutters and hardware.  
It's important to keep in mind that your gutters are an important part of your homes roofing system. They protect your foundation and property from water damage, mold and flooding. Elements Roofing can help you protect the gutter system that protects your home, giving you a roof system you can rely on!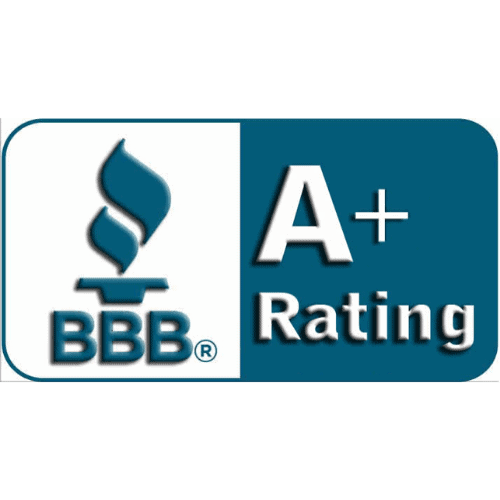 Better Business Bureau Certified
Owens Corning Preferred Contractor
Sterling
123 Broadway Street, Sterling Colorado 80751
Aurora
2292 South Memphis Street, Aurora Colorado 80013