Asking yourself the question ¨who is the best contractor for seamless gutters near me?" 
Whether you need to repair damaged gutters, or you're just looking to add some curb appeal to your home, you may be looking to answer this question: "who is the most trusted gutter contractor to install or repair seamless gutters near me?"
Elements Roofing has your answer. We've been trusted by hundreds of homeowners over more than 10 years of installing and repairing all kinds of gutter systems. We've built our reputation by manufacturing and designing custom fascia-style rain gutters that look great, and provide protection and peace of mind for Colorado homeowners. 
We offer a full line of gutters styles and options to effectively remove rainwater from your roof, while also enhancing the look of your home or business. In addition to gutter installation, we also offer gutter repair and maintenance services, which means we can continue to care for your gutters after installation.
Eliminating all seams, except those at corners and on end caps, eliminates most of the ability for your gutters to leak. While typical seams are created with miter strips and screws, Elements offers the option to fabricate hand-mitered, riveted corners, ensuring an even more effective seal, while also enhancing the attractiveness of the joint. 
The next time it rains, take comfort knowing that you've chosen Sterling, Aurora, and Ft. Morgan Colorado's premier gutter contractor. We're experienced and qualified to handle all of your roof drainage issues, and offer a 100% satisfaction guarantee on all of our work. 
Custom Gutters

Expert Installation

Designer Colors to Match Your Home

Lifetime Warranty
Insurance Claims

Inspection

Gutter Cleaning 

Leaf Guards
Aluminum

Steel

Copper

Vinyl
Expertise is Key to Quality
Proper Installation
There are a lot of gutter contractors in Northeastern Colorado, and a lot of them do good work. Here's a dirty little secret though. Some of these contractors actually install their gutters improperly. 
Here's what we mean: rain gutters need to be installed behind the drip edge of your roof to capture and eliminate rainwater. It's much easier and faster to install gutters on top of your flashing. This can cause a lot of problems in the long run, however, leaving space for water to get into the fascia board, and rot it. This can turn into a costly repair. Properly installed gutters leave only one path for water to follow: into the downspout, and away from your home. 
Properly installed downspouts
Another potential weakness a do-it-yourself, or inexperienced installer can lead to is a downspout that is improperly secured to your home. The most common example of this is when they secure the straps to the mortar of the building rather than to the brick itself. It's easier to drill into and screw into the mortar, but the mortar will deteriorate over time allowing the screw to come loose and the gutter to loosen, sway in the wind, and eventually detach from the home. 
While these details might seem obvious, more gutter contractors than you'd expect don't have the on-staff expertise to recognize how important they are.  
The Benefits of Seamless Gutters
The process of choosing and installing a rain gutter system is more complex and daunting than it might seem at first. For something so basic to the long term health, safety, and beauty of your home, choosing a seamless system offers a lot of benefits that traditional gutters do not. 
Traditional gutters come in sections, which your gutter contractor joins together. Seamless gutters are made from a single piece of aluminum, copper, vinyl or steel, custom-cut and installed as a single piece. 
Lower Maintenance –

No seams in the gutter means that there's no place for debris to back up and block the flow of water through the system and away from your house. On a day to day basis, this means less cleaning, freeing up your weekends for grilling and drinking beef instead of climbing around on your roof.  

More Options –

A wide variety of colors and materials are available that will allow you to choose options that complement the design and architectural style of your home. 

Easier Installation –

The process of measuring, cutting, and fitting sections of gutter together is eliminated, because each section is custom made to fit the dimensions of your specific roof.

Lower Lifetime Cost –

The upfront investment in will probably cost you a bit more than would a traditional sectional gutter system. But lifetime maintenance and repair costs will be significantly lower than those traditional gutters because the seams are where traditional gutters fail. They get clogged. They rust. The fewer repairs you have to make, the less money comes out of your pocket.

Improved Curb Appeal –

Eliminating gaps and fasteners gives your gutters a more streamlined, up-to-date look. If your home requires a sophisticated, polished feel, seamless gutters are your best, most beautiful bet. 
Once you've decided to go seamless, you need an expert gutter contractor to help you select the best system for your situation. Let Elements Roofing guide you through the selection and installation of this critical part of your home.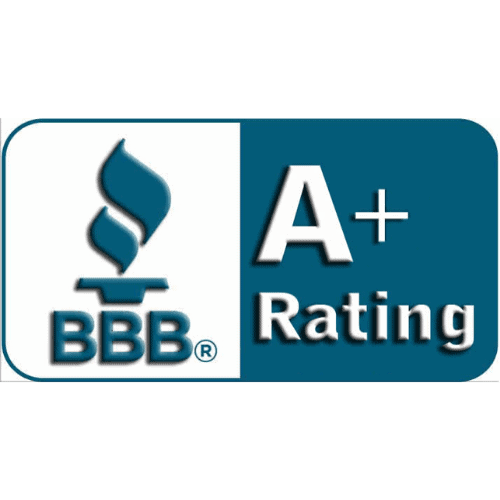 Better Business Bureau Certified
Owens Corning Preferred Contractor
Sterling
123 Broadway Street, Sterling Colorado 80751
Aurora
2292 South Memphis Street, Aurora Colorado 80013