One of NE Colorado's premier local roof contractors for repairs, replacements & installation.
Full-Service Local Roof Specialist
Having your roof repaired or replaced is more than just a big financial investment. It's an investment in the safety and security of your family as well. That's why it's important that you have complete trust and faith in whoever installs your roofing system. And the best way to ensure that sense of trust and integrity is to hire a local roof company.
At Elements Roofing, we've make it our mission for over 10 years to treat each and every customer the same way we'd treat our own family. That's because, as a local, small business, our customers are often our own neighbors. 
Isaac was raised in North East Colorado and has been installing roof systems for over a decade. He'll not only handle your estimate, but return to the site to supervise and complete your job. You'll never deal with a middle man sales person.
Our office manager, Karen is a long-time area resident as well, and is your personal contact with Elements, promptly answering your questions regarding estimates and job scheduling.
How we work
We specialize in the repair or installation of premium roofs, gutter and siding repair and maintenance, and insurance claims for storm and water damage.
With our expertise and quality control, you can rest easy in the knowledge that you're getting exactly what you need. We'll work closely with you to assess your situation, and develop  a roofing solution that protects your investment.
We've installed hundreds of residential and commercial roofs in Sterling, Ft. Morgan and Aurora Colorado, and have developed a sterling reputation for integrity, dependability, and great workmanship.
High Quality Materials to Fit Any Budget – Don't sacrifice reliability and style in your roofing system components. While a roof repair can be expensive, cheap materials or shoddy workmanship will only cost you money in the long run. Our dependable crews install certified products, such as asphalt shingles by TAMKO or Malarkey, metal roofing by ProPanel, and rolled roofing for flat roofs by Mule Hide.
Reliable, Friendly Workers – No matter what kind of roof system your home has, our crews have repaired them. But just as important as our expertise is our commitment to outstanding customer service. When it comes to your home, we know it's personal. That's why we pay attention to every detail, from materials selection, to staying on schedule to communicating with you throughout the project. 
We provide local roof contractor services up and down the I-76 corridor, from Sterling, Ft. Morgan and environs, to the Denver / Aurora metro area. 
Call 970-522-7636 today to schedule your free quote.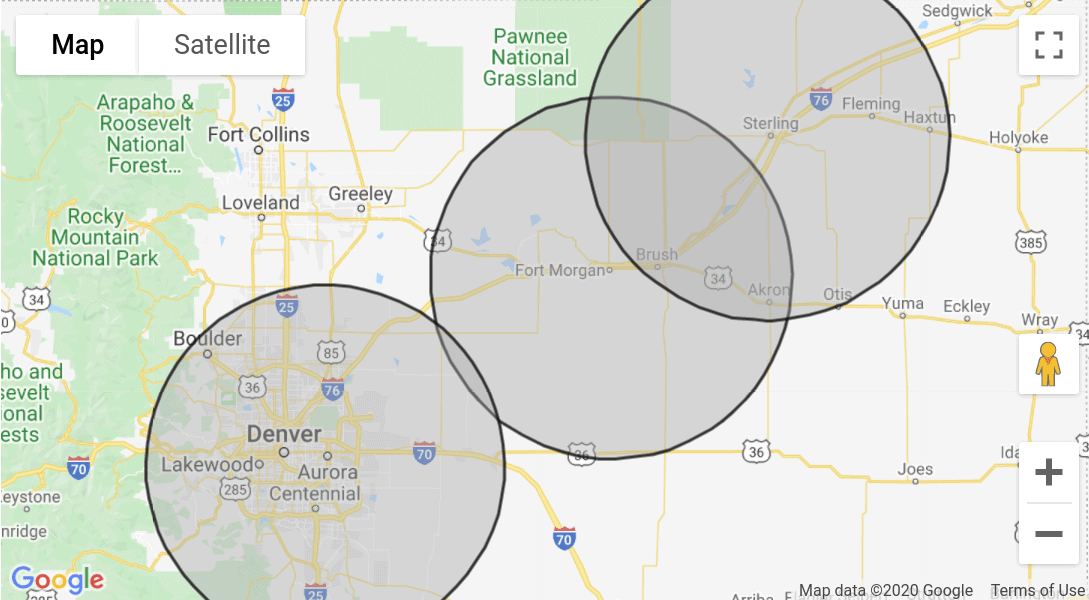 New Roof Installation

Roof Materials Consulting

Roof Replacement

Gutters & Siding
Why Choosing Local Is Better
There are lots of reasons to start your search for roofing professionals with local roofing companies. When hiring a contractor for such an important and costly job, we all want to know we're getting the best people for the task. Hiring someone from the area improves your odds of maintaining accountability, having easy access to important documents, knowledge of local weather and more. 
Here are a few reasons to look at local roofing companies.
References – You already know that testimonials and references are important tools for helping you find a good contractor. Companies like Elements depend on their reputations to get new clients. Being able to actually see the quality of our work in person and to experience the depth of our relationships with our clients will ease your mind about this important decision.
Familiarity – A local roofing contractor will have a better idea about what type of materials are appropriate for your roof. We understand our building codes and are very familiar with the crazy weather patterns in Sterling, Ft. Morgan, and Aurora (Colorado hail storms can appear suddenly, sweep through the area and cause thousands in damages in just minutes!). That means when we recommend a building product, you know we understand what kind of weather it will be facing.
Personal Service and Accountability – When you're dealing with unexpected roof damage, having the number of a local roofing company handy can be very helpful. We can have a worker on the ground at your home in hours rather than days, so roofing emergencies can be taken care of more quickly and efficiently than if you're dealing with  non-local roofing companies. 
If you have a workmanship issue, a local roofer has a greater stake in taking care of it than an out-of-town company would, because they often know your neighbors and depend upon them for the next job. Bigger companies from out of the area can just pull up stakes and skip town after the last shingle is laid.
Community Connections – A good local roofing company isn't just another business. It's a member of the community. We want to do our best on every job because we care about our neighbors and our towns just like you do. We give to charities and participate in events. We also understand that word travels fast and that in order to maintain our reputation, we need to make sure that you're completely satisfied with your roof. 
We can help you with all your roofing needs. Every member of our team is committed to providing excellent customer service, complete satisfaction and a roof you can rely on. 
In Sterling call 970-522-7636 today for a free quote. 
What to Expect from Your Local Roof Company
As local roof contractors, we're members of the community just like you are. That's why we strive to treat every customer just as we would a member of our family. It's important that we protect our reputation for honesty and craftsmanship. 
Our office and field teams are highly trained and experienced with decades of collective industry knowledge.
We've successfully negotiated hundreds of insurance claims over the years, working seamlessly with insurance companies, providing insurance restoration services, and helping homeowners become whole again as quickly as possible. 
Our roof inspection services have even found damage that the insurance claims adjusters missed, securing even more necessary repair and replacement funds for our customers whose lives have been disrupted by roof damage through no fault of their own.
It's our goal to ensure you receive everything to which you're entitled, and we have been historically very successful at achieving this goal for our customers.
Here's what to expect when we get started 
For a roof replacement, we'll perform a complete tear-off, all the way down to the decking.

Damaged or degraded flashing removed & replaced.

Standard synthetic underlayment.

Cap nails and galvanized nails for secure, watertight installation & repairs.

Ice & water shield installed where necessary.

Ventilation matched to attic for energy efficiency and warranty 

Color match for shingles & roof accessories.

All debris & nails completely removed after tear-off.

Installation per all relevant code requirements.
Owens Corning Preferred Contractor
Sterling
123 Broadway Street, Sterling Colorado 80751
Aurora
2292 South Memphis Street, Aurora Colorado 80013